Changes in Hours of Service for Truckers
As a fleet owner, you should be aware of the changes and updates going on in the industry. Do you know the new rules about hours of service?
Here is a summary of the new hours of service rules, which go into effect on July 1, 2013:
Mandatory Driver Rest Breaks: A driver may drive only if 8 hours or less have passed since the end of the driver's last off-duty period of at least 30 minutes.
On-duty time: This does not include any time resting in a parked vehicle. In a moving CMV, on-time duty does not include up to 2 hours in the passenger seat immediately before or after 8 consecutive hours in sleeper-berth.
Limitations on the 34 hour restart rule: The 34 hours must include two periods between 1 am – 5 am (home terminal time) and the restart can only be used once per week.
Oilfield exemption: A logbook or electronic equivalent must indicate the "waiting time" for certain drivers at oilfields as off duty. This can be identified in "remarks" or a separate line added to "grid."
Penalties: Allowing a driver to drive 3 or more hours beyond the driving-time limit may be considered a violation. Therefore, this act is subject to the maximum civil penalties. These penalties can also apply to passenger-carrying drivers.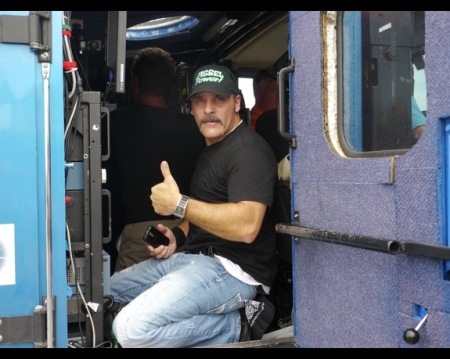 So who will these rules affect and apply to? Anyone who drives a commercial motor vehicle must follow the regulations. More specifically, if a fleet vehicle fits any of these descriptions, it must follow the new hours of service rule:
 A vehicle that is used as part of a business and is involved in interstate commerce.
 A vehicle that weighs 10,001 pounds or more.
 A vehicle that is designed or used to transport 16 or more passengers, including the driver, not for compensation.
 A vehicle that is designed or used to transport 9 or more passengers, including the driver, for compensation.
 A vehicle considered a CMV that is involved in transporting hazardous materials in a quantity requiring placards through Interstate or intrastate commerce.
At Berrier Insurance, we believe that knowing these new rule changes will help your company remain productive and safe. Paying attention to these kinds of updates can also help your drivers avoid fatigue while driving. If you or your employees were to continue driving while fatigued, this would put everyone on the road at serious risk of being injured in a collision. One way to reduce this risk is by allowing for breaks as regulated.
Contact us today at 800-750-1812 for more information about our services and ways to help your business succeed!